TOURIST VISA
One of the main benefits of travelling, especially to areas where your native language is not widely used, is that you learn how to communicate better with other people. Brushing up your knowledge on the most commonly used phrases or questions tourists ask can help you reach out to and relate better with the locals.
We all have stress and tension in our lives. Traveling forces us to temporarily disconnect from our normal routine, helping us appreciate the people and things we have around. As per a famous saying "we never know what we have until we lose it." Travelling helps you connect with different people from different cultures. This gives you the opportunity to see issues and daily life challenges from a different angle.
While travelling, you will find yourself stuck in situations where things don't always go as planned. Such situations will help you learn to cope with the uncertainties in life. Being in a place where you do not know anyone will assist you to gain confidence and presence of mind. You will develop the ability to cope with obstacles, which will make you a confident person Meeting different people from vast cultures and societies provides an education that is impossible to get in a traditional school, college or a university. There is no substitute for the real thing. If you travel with friends and family members, traveling helps you build stronger bonds and make memories. You can also save memories of a lifetime by creating photo albums or sharing photos in social media.
Travelling is good for the health so decide a place now and pack your bags. Remember, you only live once, so start traveling to different places and get some life-altering experiences.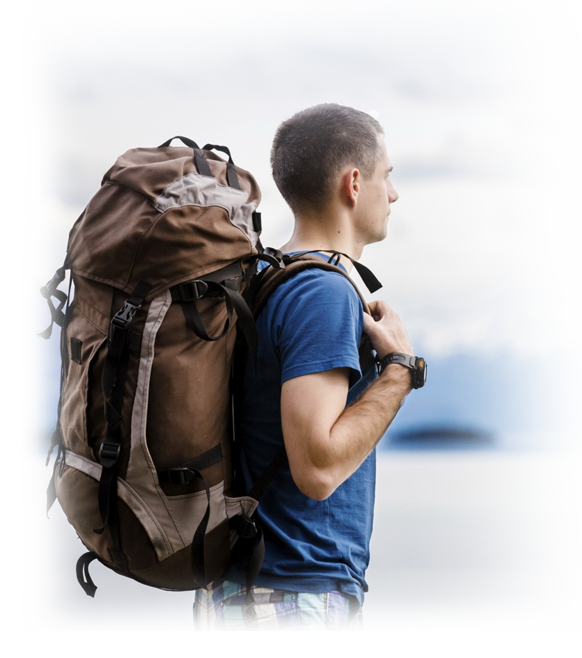 With the help of expert immigration team in Europe we make visa processing easy
We will strictly monitor your application so there is less chance for rejection
Visa refusal is common in Schengen countries our expert team monitor all your documents before submitting
Document preparation
We will help to make additional documents if needed
Assessment of client profile
Proper guidance to avoid visa refusal
Interview preparation
Cheap and best Hotel and flight booking
Documents attestation help & Verification of documents
The reasons for traveling to Europe are endless. As if its history, culture and natural beauty are not enough to draw you; the cuisine, the locals and the myriad of sights and wonders to see would be more than enough to suffice many a visitor. Europe is Earth's second-smallest continent covering only 2% of the World's surface and home to 11% of the Earth's population, but within that small space is a plethora of incredible countries that have to be seen at least once in a lifetime.
The continent of Europe is made up of: Fifty sovereign states; Seven non-sovereign territories and regions; Four partially recognized republics, territories and regions; and Two unrecognized republics, territories and regions. The most popular tourist destination countries of Europe include France, Spain, Italy, Greece, Switzerland, Germany.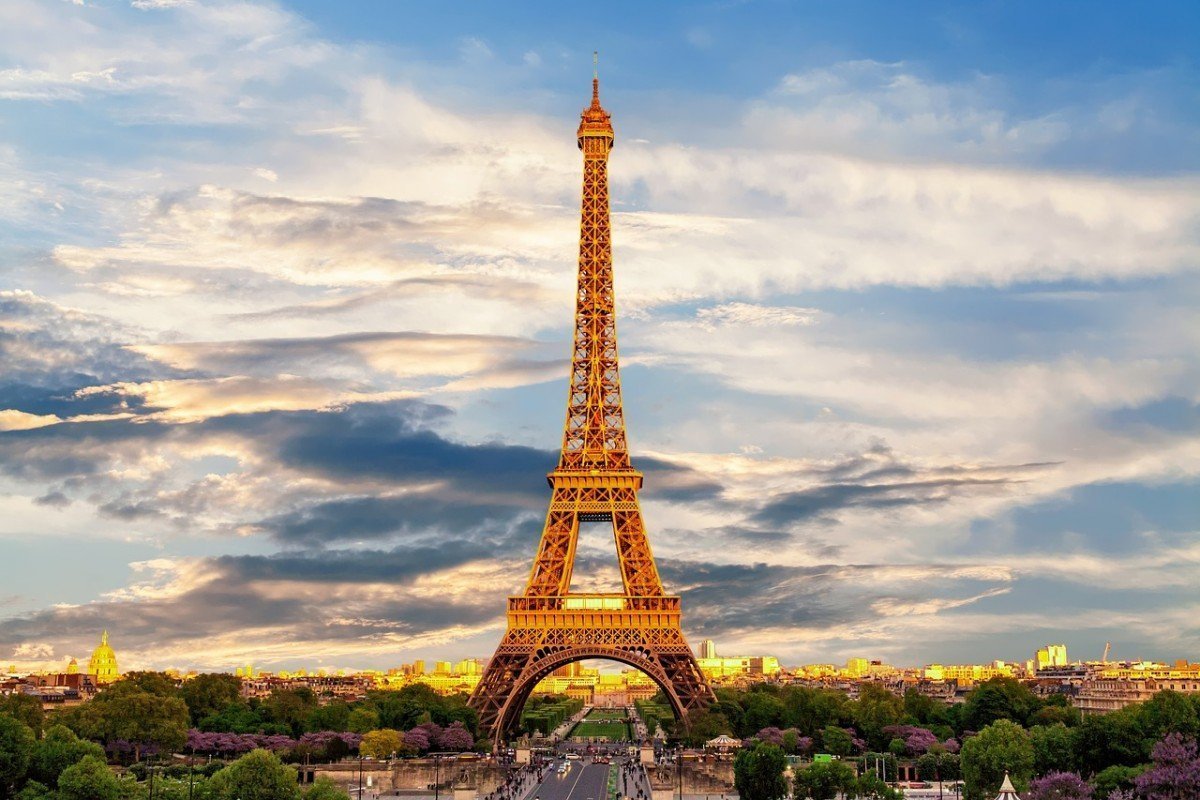 Schengen Visa Application Requirements
When applying for a visa to Europe you will have to submit some required documents as part of the Schengen visa application process. The Schengen States have created a list of the required documents for each purpose of entry in this territory, and these requirements are approximately the same for stay in each of them. In this article, you can find a checklist of the generally required documents to obtain a Schengen Visa, as well as the specific required documents for each visa type. In addition, you will also find a short brief for each requirement and their specifications
The following list of documents are required for any short-term Schengen visa application:
Visa application form. Fully completed and signed.

Two recently taken photos must be attached. Both photos must be taken within the last three months, according to the visa photo requirements.

A valid passport. Not older than 10 years and it should valid for at least three more months beyond the date you plan to leave Schengen area. Older passports with visas on them (if you have any).

Round trip reservation or itinerary. It must include dates and flight numbers specifying entry and exit from the Schengen area. You can use the visa consultation services like this one. These guys can handle most of your visa requirements such as flight itineraries, hotel reservations along with free consultation over email.

Travel insurance policy. A document that proves you have travel health insurance for the whole Schengen territory, with a minimum coverage of 30,000 euros in case of any medical emergency as illnesses, accidents and even repatriation in case of death. The Insurance policy can easily be purchased online from AXA Schengen or Europ Assistance.

Proof of accommodation. A document that shows where you will be accommodated throughout your stay in Schengen. This can be one of the following:

o A hotel/hostel booking.

o A rental agreement.

o A letter of invitation from a host at whose house you will be staying.

Proof of financial means. Evidence that you have enough money to support yourself financially throughout your stay in the Schengen. This can be one of the following:

o Bank account statement – that shows you have enough money in your account for the trip. The statement shall be no older than 3 months.

o Sponsorship Letter – by another person that confirms they will be financially supporting your trip to the Schengen. In order for this letter to be valid, it must be accompanied by a bank statement of the sponsor, no older than three months.

o A combination of your bank account statement and a letter of sponsorship.

Proof of paid visa fee. €80 for adults and €45 for children from 6 to 12 years old.
The UK is a fantastic place to take a holiday. For those of you who like the idea of country strolls, more challenging hikes and even adrenaline-rich activities such as climbing and zip lining, there's something for you. From the spectacular glens of Scotland to the rolling hills and thatched cottages of the Cotswolds, there's few places as diverse as the British countryside. Not to mention, is there anything more lovely than sitting in a pub garden, enjoying some fabulous If life on the open waves is more your cup of tea, there's miles and miles of fantastic coastline to explore. The UK is an island, after all! From the turquoise waters of Cornwall to Wales' unspoilt bays, all the way back to the fossil-rich Jurassic Coast in Dorset and Devon, there's no end of places to discover. From fishing to surfing; building sandcastles or simply sitting back with an ice cream, you're bound to love a day at the seaside.
Going on holiday with a little one can be a challenge. By choosing to stay in the UK, you can cut down travel time and even take numerous breaks during your journey to make it that little bit easier. You also don't have to worry about a baggage allowance, so it's possible to bring along high chairs, baby carriers and any other items which will make your stay a little bit easier For those of you with furry friends, we know how horrible it can be to leave them in a kennel when you go away. Luckily, there are hundreds of beautiful locations in the UK which your dog will love as much you do! From Norfolk's dog-friendly beaches to the many walks of the Lake District, there's dozens of dog-friendly holidays to choose from
The expanse of Canada's natural beauty, from mountains and glaciers to secluded lakes and forests, is almost unparalleled worldwide. But Canada's allure is not just the great outdoors. Canada has cosmopolitan cities that are clean, safe, friendly, and multicultural. In fact, Canada repeatedly is lauded as one of the world's most livable countries. Whether your interests are river rafting or live theater, Canada won't disappoint.
Canada has many modern, multicultural cities, each with its own distinct personality. Toronto, Montreal, and Vancouver are possibly the best-known, but there are so many others that highlight different aspects of Canada, such as its maritime culture, mountainous landscape, French history, or its indigenous people. Each city is delightful for different reasons.
In addition, Canadian cities are generally much smaller than the biggest counterparts in the United States, so they are easy to navigate. Canadian people, even in big cities, tend to be friendly to strangers, and crime is relatively low. Canada's laid-back attitude and expansive variety of outdoor activities and events make it a fantastic travel destination for families traveling with children. From hiking or skiing and snowboarding to visiting Quebec Winter Carnival or the Calgary Stampede, a Canadian vacation with kids is good fun for the whole family
There's no doubt Australia is one of the most remote, fascinating, and highly developed countries in the world. Endowed with a myriad of natural wonders, plenty of wildlife, dazzling beaches, cosmopolitan metropolises, and large expanses of the outback, it's easy to see why this captivating country is such a complete travel destination. It not only matches every taste, budget, age, or interest out there, but it also delivers some unique experiences almost impossible to find somewhere else. From amazing sightseeing to fabulous land and aquatic adventures, there's absolutely nothing you can't do during your holiday in Australia.
The vibrant art scene and charming laid-back atmosphere, along with the cultural diversity of its inhabitants, their friendly nature, and the high quality of life here, make Australia a wonderful, welcoming country. You simply cannot help falling in love with the Aussies' relaxed way of life, their liberal thinking, or their passion for outdoor activities
Australia takes pride in some of the best beaches on the planet. From stunning, pristine stretches of white sand to genuine meccas for surfers and lively action-packed shores, there's absolutely nothing you can't find in this lovely country, whose coastline stretches for almost 37,000 km, featuring no less than 11,011 beaches.
Australia is a paradise for adventure enthusiasts. Whether you choose to explore the country's outback wilderness, surf along its incredibly diverse coastlines, snorkel the Great Barrier Reef, sail in the Whitsundays, or try something in between, you will certainly be spoiled for choices in this adrenaline-pumping destination.
New Zealand is an island nation made up of the North and the South islands and a collection of smaller ones. It has a dazzling wealth of breathtaking scenery, friendly and fun-loving people, plenty of things to see and do, mouthwatering food and wine and a vibe that is unlike anywhere else in the world. Plus, it is safe and easy to travel, making it accessible to everyone even if you don't have a lot of travel experience. New Zealand has everything you could wish for in a destination and it's delightfully easy to get around.
One of the amazing things about this country is how such a huge diversity of landscapes can be packed into such a small nation. It's hard to believe that towering snow capped mountains with ancient glaciers can exist on one end of New Zealand, while volcanic sand beaches and tropical rainforests exist on the other. New Zealand is also one of the best places in the world for stargazing, due to the lack of light pollution. When you look up at the night sky from Tekapo and Mount Cook you will see a dazzling canopy of sparkling points of light and the dusty sweep of the Milky Way.
All of this spectacular nature is very well maintained. One third of the landmass of New Zealand is protected conservation area, which means that the national parks are pristine and unspoiled. Plus, with a small population of only 4.7 million people, the cities and infrastructure in New Zealand don't encroach on the environment and there are a lot of wide open, wild spaces to explore. In fact, did you know that people make up only 5% of the population of New Zealand? The rest are animals That means that New Zealand is a great place to spot wildlife, including penguins, seals, whales and dolphins. The most famous animal of all is the kiwi, an adorable little flightless bird that has become the national symbol of New Zealand. Plus, the great thing is that the temperatures are always quite mild and enjoyable, so you'll always enjoy great weather for hiking and exploring.